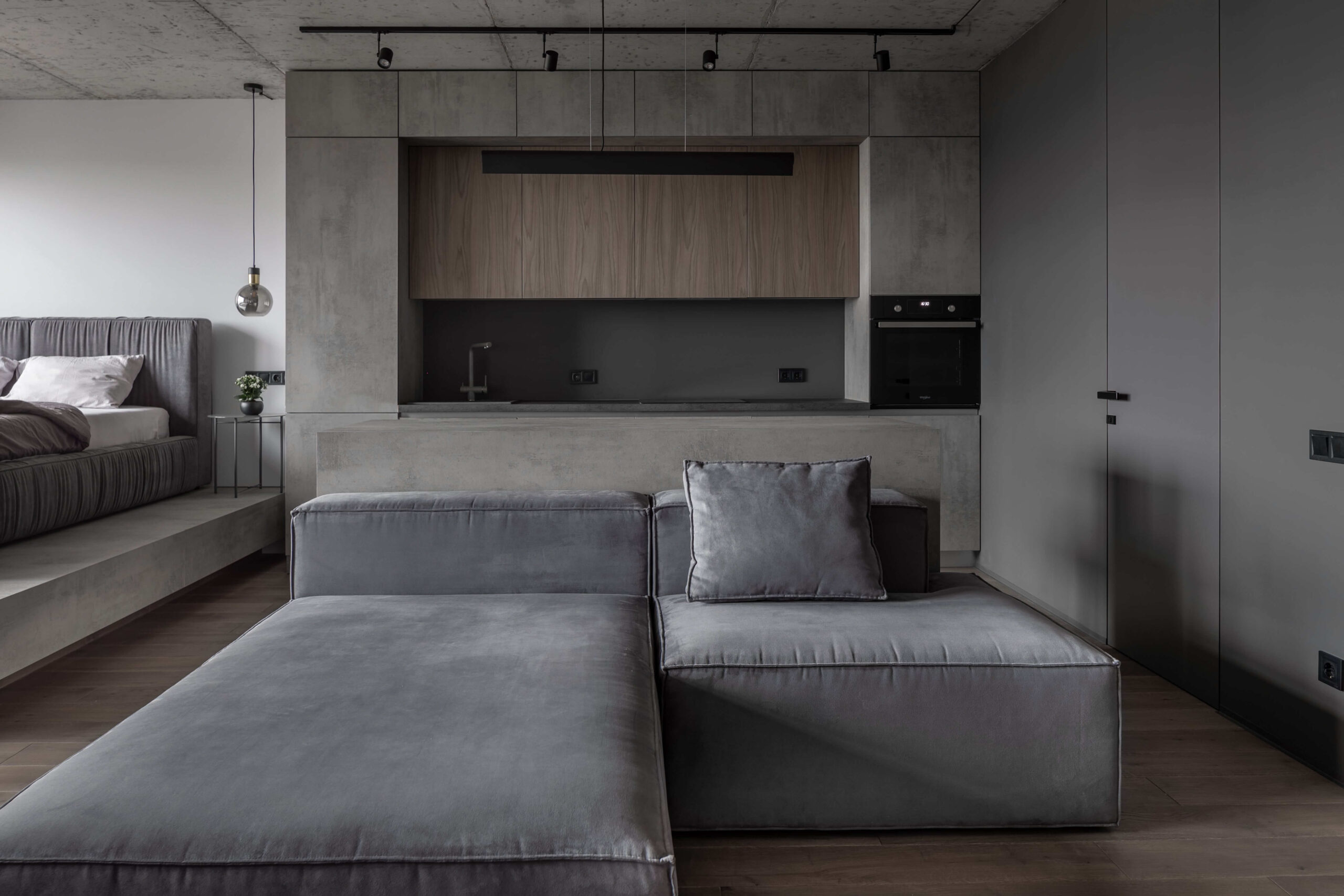 Sverstyuka 6a apartment
Date:
2021
Area:
49м2
Location:
Kyiv, Ukraine
Team:
Syndicate architects
The apartment is located on the 23rd floor with a panoramic view of the city. Open layout – all walls from the developer were dismantled. Apartment with a minimalist design in shades of gray – walls, furniture, concrete ceiling. Accents are dining chairs and a pouf. A special feature is the ceiling made of monolithic reinforced concrete, which was cleaned, polished and covered with matte acrylic varnish. The bedroom is zonally separated by a podium, so that the bed is level with the window with a view of the city. The main areas are an entrance group with a wardrobe, a kitchen-living room with an island, a dining area and a bathroom. Along the window there is a soft area for relaxing and reading books. Lighting from the German manufacturer SLV, Italian AXA sanitary ware, Eurorama faucets, large-format Italian Flaviker ceramic granite on the walls in the bathroom. On the floor there is a parquet board made of natural oak. All other furniture, including the kitchen, table, open shelves and upholstered furniture, was produced by our company. The table, upper facades of the kitchen and facades on the rack are made of veneer, shelves and facades of the wardrobe are made of painted MDF.
See all projects